I'd say it was a pleasure knowing you, Angie, but truthfully it was about as enjoyable as dragging my nutsack through a pit of broken beer bottles and still-lit cigarette butts. A.K.A., your old man's garage by the look of things. At the very least,
Righttt
is continuing
Bish's
glorious tradition of cracked-out and/or drunk-off-their-ass Ohio nutjobs passing out and languishing in their own filth and misery on cam.
Credit Frogtech for the screencaps in memoriam.

GIF's courtesy Lurkers.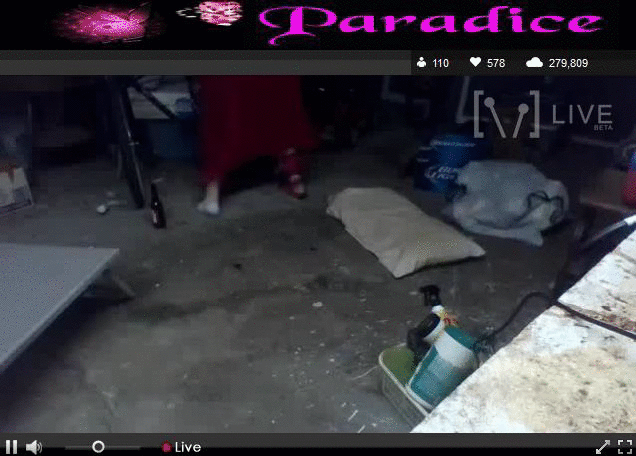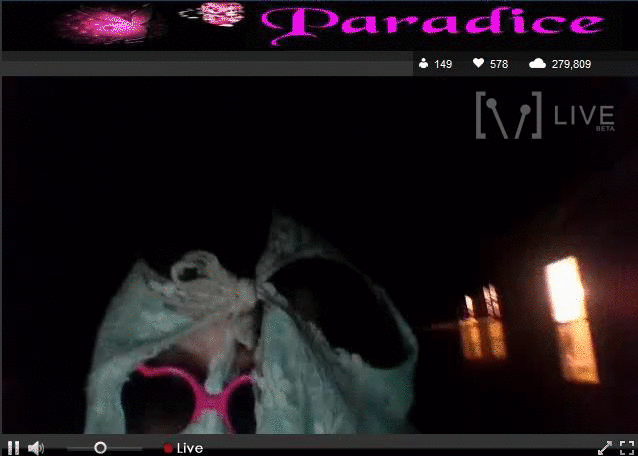 Videos courtesy Paq.

Uh oh! Angie's pops, the rarely seen Bruce (not to be confused with the legendary Bubba Southern), is putting an end to the fun and games for another night. Kind of eerie that not only does Ohio Bruce sort of look like a skinnier Georgia Bruce, but Paradice is doing her best Vikki impression as well, right down to hanging her head in drunken shame while wearing a red robe and pink clothes.
Credit Anon9681 for the screencap.